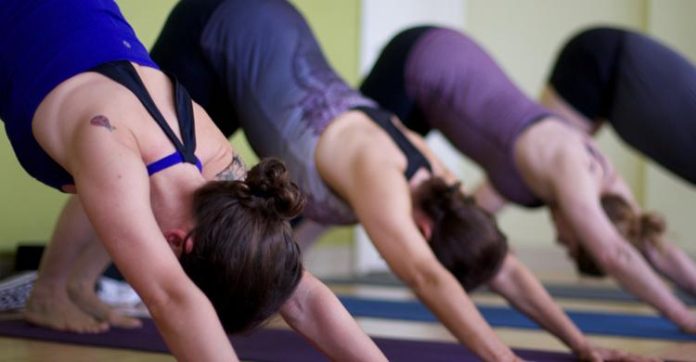 It's new session at schools. Students are warming up for the next higher level of learning and new experiences. Soon the vacations will start which will allow the students and their guardians to slow down and take a break from the hectic schedules of work and school.
Here is an opportunity for people out there to learn a new art of yoga and enrich their lives.The aspect we are most concerned about is health and ironically we ignore it the most. It is important to take out some time for ourselves may be 60 minutes for three months which can strengthen us to face the remaining 9 months of hectic and stressful times and feel the transformation with your own senses.
There is no dearth of unique yoga destinations diverse features and based on the individual requirements.we have a few good options for you to pick your best one.
I think it will be a great vacation with a lot to explore about yourselves and the new ancient yoga experience which will prepare you to work out the toughest situations with calm and composed attitude and ensure positivity and healthy living.
| | | | |
| --- | --- | --- | --- |
| S.No | Course Name | Host | More information |
| 1. | Teacher Training Course 300 hours | Seema Sondhi – The Yoga Studio | http://www.hellomyyoga.com/center/seema-sondhi-yoga-studio |
| 2. | Hip & Arm Balancing Workshop with Begüm Gülderen | AtréYoga Studio | http://www.hellomyyoga.com/events/hip-arm-balancing-workshop-begüm-gülderen |
| 3 | Foundation Course in Yoga Science for Wellness | Morarji Desai National Institute of Yoga | http://www.hellomyyoga.com/events/foundation-course-yoga-science-wellness |
| 4 | Yoga and Health Promotion Programme | Morarji Desai National Institute of Yoga | http://www.hellomyyoga.com/events/yoga-and-health-promotion-programme |
| 5 | Certificate Course in Yogasana | Morarji Desai National Institute of Yoga | http://www.hellomyyoga.com/events/certificate-course-yogasana |
| 6 | Certificate Course in Pranayama & Meditation | Morarji Desai National Institute of Yoga | http://www.hellomyyoga.com/events/certificate-course-pranayama-meditation |
| 7 | IYENGAR WORKSHOP: INVERSIONS | AtréYoga Studio | http://www.hellomyyoga.com/events/iyengar-workshop-inversions |
| 8 | WORKHOP: INTRODUCTION TO YIN YOGA | AtréYoga Studio | http://www.hellomyyoga.com/events/workhop-introduction-yin-yoga |
| | | | |