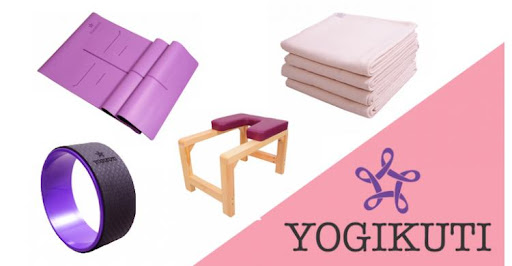 These days Yoga props are not limited to only Iyengar Yoga, you will see Yoga props in Therapeutic Yoga, Yoga for deeper immersions, Yoga for support, Yoga for rejuvenating. Yoga props were either expensive or heavy enough to carry along with you. Until Yogikuti's dedicated team of experienced and innovative yoga professionals of Pune who design, develop and manufacture standardized quality and technically useful yoga accessories and props.
Mr. Rajnikant, founder, Yogikuti Pvt. Ltd. by integrating his yogic wisdom, understanding the technicalities and intricacies of each asana and a compassionate approach towards the practitioner with several constraints developed Iyengar yoga props which are also suitable for Hatha yoga practitioners.
These props are ergonomically designed and with price fit in your pocket, not only for Indian yoga practitioners but also for practitioners worldwide.
The bulkier Iyengar Yoga Props like Viparit Dandasan Bench, Setu Bandha Bench, Yoga Trestler, Halasana Box, Yoga Stump set, etc are designed with the simplicity of putting together. With a basic product manual, you can easily figure it out to assemble & disassemble it. The air packaging of these items is done in such a way that all these props come in flat packaging. In fact, there are props that are designed for traveling yoga practitioners like wooden light yoga blocks, Knee wedges, Mini Slants, etc. These props are made of natural material and are lightweight and thus can be carried easily. Most importantly these props provide optimum support and allow the practitioners to delve into practice with full confidence and comfort.
You can find a complete range of Yogikuti Props at Ayuryog Expo 2019 that will be held at Greater Noida from 7th– 10th November, India's 1st World Assembly on Ayurveda, Yoga, and Naturopathy organized by India Exposition Mart Limited, Greater Noida. For register,