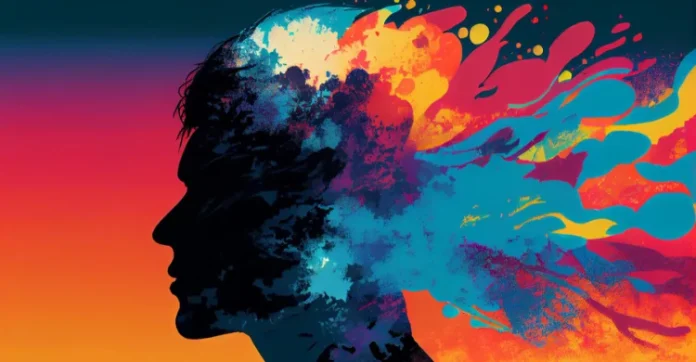 Mental health is a crucial aspect of our overall well-being, yet it's often neglected or stigmatised in society. In today's fast-paced world, it's easy to get caught up in the hustle and bustle of daily life and forget to take care of ourselves. But taking care of our mental health is just as important as taking care of our physical health. In fact, the two are interconnected.
One way to stay motivated and inspired on the journey towards mental wellness is by finding inspiration in the words of others. That's why we've compiled a list of over 60 mental health quotes by famous people that will uplift, motivate, and inspire you on your journey.
Whether you're struggling with anxiety, or depression, or simply looking to maintain good mental health, these quotes will help you stay on track and remind you that you're not alone. So take a deep breath, and let's dive into the top quotes on mental health that will help you stay motivated, inspired, and at peace.
Positive and Inspirational Mental Health Quotes
Mental health struggles can be overwhelming, but it's important to remember that you're not alone. Sometimes all we need is a little inspiration to help us stay motivated and focused on our mental health journey.
Here are some inspirational mental health self-care quotes to help you on your way:
"Be dedicated to change the way in which people see mental illness at all levels of society. If not for yourself, advocate for those who are struggling in silence."
— Germany Kent
---
"You don't have to be positive all the time. It's perfectly okay to feel sad, angry, annoyed, frustrated, scared and anxious. Having feelings doesn't make you a negative person. It makes you human."
— Lori Deschene
---
"Deep breathing is our nervous system's love language."
— Dr. Lauren Fogel Mersy
---
"There is a crack in everything, that's how the light gets in"
― Leonard Cohen
---
"And still, I rise."
 —  Maya Angelou
---
"Your present circumstances don't determine where you go; they merely determine where you start."
— Nido Qubein
---
"There is hope, even when your brain tells you there isn't."
— John Green
---
"I think it's really important to take the stigma away from mental health… My brain and my heart are really important to me. I don't know why I wouldn't seek help to have those things be as healthy as my teeth."
—Kerry Washington, from HuffPost
---
"Mental health…is not a destination, but a process. It's about how you drive, not where you're going."
— Noam Shpancer, PhD
---
"You are the one thing in this world, above all other things, that you must never give up on. When I was in middle school, I was struggling with severe anxiety and depression and the help and support I received from my family and a therapist saved my life. Asking for help is the first step. You are more precious to this world than you'll ever know."
— Lili Rhinehart
---
"You don't have to control your thoughts. You just have to stop letting them control you."
— Dan Millman
---
"Women have to take the time to focus on our mental health — take time for self, for the spiritual, without feeling guilty or selfish. The world will see you the way you see you, and treat you the way you treat yourself."
– Beyoncé, from an Elle interview
---
Also Read: Finding Moments of Pause
Mental Peace Quotes
In our fast-paced, often stressful world, it can be challenging to find moments of peace and tranquillity. However, cultivating a sense of mental peace is essential to our overall well-being. Here are some mental peace quotes to help you find calm amidst the chaos:
"Never be in a hurry; do everything quietly and in a calm spirit. Do not lose your inner peace for anything whatsoever, even if your whole world seems upset."
—Saint Francis de Sales
---
"When you do the right thing, you get the feeling of peace and serenity associated with it. Do it again and again."
― Roy T. Bennett
---
"Nobody can bring you peace but yourself."
—Ralph Waldo Emerson
---
"When things change inside you, things change around you."
—Unknown
---
"Peace begins with a smile."
—Mother Teresa
---
"If you are depressed, you are living in the past. If you are anxious, you are living in the future. If you are at peace, you are living in the present."
— Lao Tzu
---
"Sometimes you can find peace of mind by transferring yourself to different situations. They're just reminders to stay … calm."
—Yves Behar
---
"Peace is a daily, a weekly, a monthly process, gradually changing opinions, slowly eroding old barriers, quietly building new structures."
— President John F. Kennedy
---
"Learning to distance yourself from all the negativity is one of the greatest lessons to achieve inner peace."
― Roy T. Bennett, The Light in the Heart
---
"If you cannot find peace within yourself, you will never find it anywhere else."
― Marvin Gaye
---
"I took a deep breath and listened to the old bray of my heart. I am. I am. I am."
— Sylvia Plath
---
"Don't search for anything except peace. Try to calm the mind. Everything else will come on its own."
—Baba Hari Das
---
"The life of inner peace, being harmonious and without stress, is the easiest type of existence."
—Norman Vincent Peale
---
Also Read: Connection Between Mental Health and Nature
Mental Health Awareness Quotes
Mental health is an important issue that affects millions of people around the world. By raising awareness and reducing stigma around mental health, we can help create a more supportive and understanding society. Here are some mental health awareness quotes to help spread the message:
"No one would ever say that someone with a broken arm or a broken leg is less than a whole person, but people say that or imply that all the time about people with mental illness."
― Elyn R. Saks
---
"Anything that's human is mentionable, and anything that is mentionable can be more manageable. When we can talk about our feelings, they become less overwhelming, less upsetting, and less scary."
― Fred Rogers
---
"If you rely solely on medication to manage depression or anxiety, for example, you have done nothing to train the mind, so that when you come off the medication, you are just as vulnerable to a relapse as though you had never taken the medication."
― Daniel Goleman
---
"Over the course of the past decade, there's been increased willingness to recognize mental health as an essential part of one's well-being."
― Nicole Spector
---
"We envisage a society in which mental health problems are an acceptable and in some ways valued part of the human experience."
― Mike Slade, Lindsay Oades, & Aaron Jarden
---
"We need, ultimately, to be able to view mental health with the same clear-headedness we show when talking about physical health."
― Matt Haig
---
"Whether an illness affects your heart, your arm, or your brain, it's still an illness, and there shouldn't be any distinction. We would never tell someone with a broken leg that they should stop wallowing and get it together. We don't consider taking medication for an ear infection something to be ashamed of. We shouldn't treat mental health conditions any differently. Instead, we should make it clear that getting help isn't a sign of weakness — it's a sign of strength."
― Michelle Obama
---
"Mental illness is nothing to be ashamed of, but stigma and bias shame us all."
― Bill Clinton
---
"Mental health needs a great deal of attention. It's the final taboo and it needs to be faced and dealt with."
― Adam Ant
---
"We believe that a mental health system that was fully supporting recovery would look different in language, assumptions, theory base and working practices. It would have a natural focus on strengths."
― Mike Slade, Lindsay Oades, & Aaron Jarden
---
"I believe the best way to manage our thoughts is to first educate ourselves. We need to fully understand how a mental illness can feel to someone before we thoughtfully talk about it."
― Kati Morton
---
"Mental health is something that we all need to talk about, and we need to take the stigma away from it. So let's raise awareness. Let's let everybody know it's OK to have a mental illness and addiction problem."
― Demi Lovato
---
Also Read: What is Emotional Detox?
World Mental Health Day Quotes
Mental Health Day is an important day to raise awareness and advocate for mental health support and resources. It's a day to celebrate the importance of mental health and to promote greater understanding and acceptance of challenges. Here are some mental health day quotes to help inspire and uplift:
"You can be everything. You can be the infinite amount of things that people are."
— Kesha
---
"Happiness can be found even in the darkest of times, if one only remembers to turn on the light."
– Albus Dumbledore
---
"There is no standard normal. Normal is subjective. There are seven billion versions of normal on this planet.
— Matt Haig
---
"Mental pain is less dramatic than physical pain, but it is more common and also more hard to bear."
— C.S. Lewis
---
"You are not alone. You are seen. I am with you. You are not alone."
— Shonda Rhimes
---
"Good mental health is absolutely fundamental to overall health and well-being."
— Tedros Adhanom Ghebreyesus, WHO Director-General
---
"You, yourself, as much as anybody in the entire universe, deserve your love and affection."
— Buddha
---
"This is something that affects everyone, because either you have someone in your family who may be affected, a friend, or you yourself."
— Jacinda Ardalen, New Zealand Prime Minister
---
"It's up to you today to start making healthy choices. Not choices that are just healthy for your body, but healthy for your mind."
— Steve Maraboli
---
"Hold space for yourself. Place your hand on your heart, feel your heart pound in your chest. Feel this body you are in, a resilient container holding a lifetime of emotions, memories and dreams."
— Natasha D, Yoga Expert And Life Coach
---
"Mental health is not a personal failure."
— Demi Lovato
---
"Mental health is not a joke. It is a silent battle that people fight every day."
– Unknown
---
"The bravest thing I ever did was continuing my life when I wanted to die."
― Juliette Lewis
---
Also Read: How to Improve Focus and Concentration?
Men's Mental Health Quotes
Here are some men's mental health quotes that can help raise awareness and promote greater understanding of the unique challenges that men face when it comes to mental health:
"Strong men don't just happen. They are shaped by the challenges they face and the battles they overcome."
– Unknown
---
"It's okay to not be okay, and it's okay to ask for help."
– Unknown
---
"The strongest men are those who have known defeat, suffering, struggle, and loss, and have still found their way out of the depths."
– Unknown
---
"Being a man means being strong, but being a real man means being strong enough to admit when you need help."
– Unknown
---
"Men have emotions too, and it's okay to express them."
– Unknown
---
"The bravest thing I ever did was continuing my life when I wanted to die."
– Julio Cortázar
---
"It's not the load that breaks you down, it's the way you carry it."
– Lou Holtz
---
"The only way out of the labyrinth of suffering is to forgive."
– John Green
---
"The greatest glory in living lies not in never falling, but in rising every time we fall."
– Nelson Mandela
---
"I hated every minute of training, but I said, 'Don't quit. Suffer now and live the rest of your life as a champion."
– Muhammad Ali
---
"I will love the light for it shows me the way, yet I will endure the darkness because it shows me the stars."
– Og Mandino
---
Conclusion
Words hold more power than we can assume. We are sure these inspirational lines, quotes, and messages shared by renowned people worldwide will inspire many. These powerful mental health quotes will keep you motivated and positive on the days that feel more challenging than others.