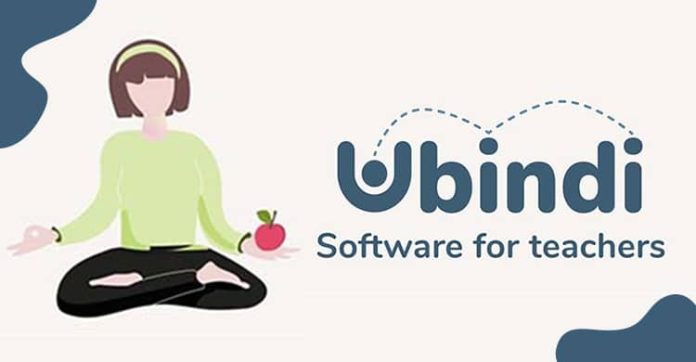 Teaching yoga is fantastic! You help people grow, and you share your skills and passions with the world. But the business and admin sides of running your yoga classes can be tedious and overwhelming.
Do you ever feel like you're spending more time and energy on logistics than on actual teaching? It doesn't have to be that way!
Whether you're taking attendance using pen and paper, counting passes and credits manually, struggling to create a neat list of your students, sending group emails via your account, manually collecting payments from your students, and keeping track of your revenue… all these crucial parts or your yoga business can be awkward and tedious.
That's where Ubindi comes in! With the help of this easy-to-use yoga software, all these headaches can be avoided. Ubindi makes teaching yoga a breeze, helping you streamline all the admin and 'behind-the-scenes parts of your business, so you can focus on what you do best: teaching yoga!
What Is Ubindi?
Ubindi was created especially for independent yoga instructors, and small studios. Instead of the complicated, and expensive solutions available for big yoga studios, Ubindi offers yoga teachers an easy-to-use, lightweight booking and admin system. It's simple for you to get set up, and most importantly it's super simple for your students to use.
One-Stop Platform For Yoga Teaching Online
With Ubindi app, teaching is no longer a headache! Ubindi's platform can take care of anything from:
Selling courses
Sharing videos
Offering passes
Memberships
Classes management
Emailing students
Collecting payments 
Tracking attendance
and more!
Absolutely FREE For Up to 50 Students!
Best of all, if you have fewer than 50 students, you can use Ubindi for free, forever!
Whether you're an independent teacher or have a small yoga studio, running your business doesn't have to be a hassle! Just let Ubindi take care of all your admin chores. Ubindi is far more than just an online booking system; yet is super easy to use.
Streamline Your Administrative Tasks With Ubindi!
Ubindi streamlines all the tedious administrative tasks around teaching. From booking, payments, attendance, student management, and more! It's all made easy for you.
Works for online and in-person classes, and also lets you offer your students an on-demand video library.
Simple Yet Powerful Platform To Grow Your Yoga Business
Ubindi is the simplest platform out there for your students. Registering for class, joining online sessions, tracking passes, accessing on-demand videos — it couldn't be easier. Ubindi understands that your students' happiness is paramount. Before you know it, you'll be running a well-oiled operation and flourishing as a business.
Upgrade To Ubindi For Free (With Coupon Code)
Ubindi is a web app, which means it works great on all devices and browsers, but neither you nor your students need to download or install anything. Your students can book you easily, and you can stay on top of all your admin, no matter where you are.
Upgrade to Ubindi Premium now and get it for free when you use code "hellomyyoga". Download now and enjoy all the incredible benefits of the premium version!