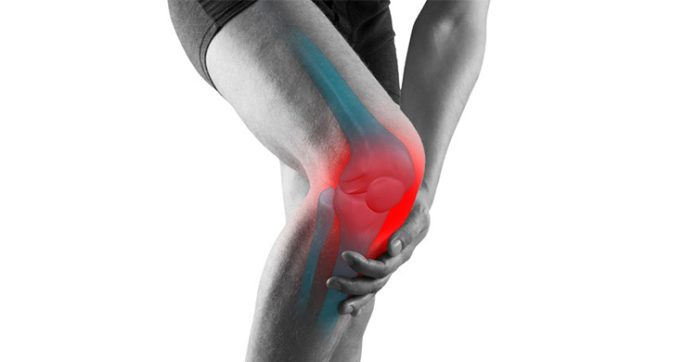 Knee osteoarthritis affects a significant portion of the world population, with a prevalence rate of 203 per 10,000 person-years, as reported in a study by The Lancet. Knee OA accounts for four-fifths of the global OA burden.
This condition can cause debilitating discomfort and severely impact your daily activities. Whether due to an acute injury or chronic pain from regular wear and tear, knee pain can significantly diminish your quality of life.
Knee pain can be caused by various factors. However, physical therapy has proven to be an effective treatment option for individuals dealing with different ailments. Regardless of the cause of your knee pain, whether it is an injury or genetics, physical therapy can help you lead a more active life with minimal pain.
About Vineeta Ketkar
Dr. Vineeta Ketkar has been a practicing Family Physician in Pune since 1980. She has over 40 years of clinical experience, and also offers a range of Yogic Health Services and Yoga training programs at her well-equipped Yoga Institute, since 2006. Dr. Ketkar holds an MBBS from Mumbai University and has received her training for 14 years under Dr. S.V. Karndikar and 10 years under Guruji B.K.S. Iyengar.
Her approach to handling the case, is mainly conservative, trying to reach the cause. In the journey to reaching the cause, she was fascinated by Yogic Health Science, which she practiced for her health.
She has also authored 2 books:
Rope and Belt Therapy for Spondylosis & Disc Disease
Chat on the Mat With Dr. Vineeta Ketkar
Join us for a Chat on the Mat with Dr. Vineeta Ketkar as we explore the intricate workings of the knee and ways to alleviate knee pain through drugless healing. Discover the underlying causes of knee pain and effective strategies to care for your knee joints.
hellomyyoga: Why are the knee joints worn so easily as we progress?
Vineeta: As we age, our knee joints are often subject to degenerative changes due to incongruity of the boney surfaces, causing improper weight distribution. Moreover, the knee joint is one of the most frequently used, mobile joints in the body.
These factors contribute to the ease at which the knees can become worn over time. It's no wonder our knees demand extra attention. Understanding the cause is half the battle – hence it's important to take care of those knees before they give out on you!
hellomyyoga: Why is it important for Yoga Instructors to study the anatomy of the knee and knee joint?
Vineeta: Yoga instructors must understand the importance of studying the anatomy of the knee joint. From bones and surfaces to muscles and movements, having comprehensive knowledge of the weight-bearing axis is necessary to comprehend the normal and abnormal functioning of the knee joint.
Understanding this joint is a significant aspect of ensuring that yoga students remain safe and avoid any injuries that may occur during practice.
hellomyyoga: What protocols should yoga instructors take care of while teaching asanas?
Vineeta: It's crucial to know which postures should be avoided and which are most beneficial for your students, and why. With this knowledge, you can ensure that your classes are safe and effective for all participants.
hellomyyoga: What can we do to take care of our knees as we age?
Vineeta: As we age, it becomes increasingly important to prioritize the health of our knees. To do so, we can focus on targeted muscle strengthening and stretching. Additionally, we must pay attention to our weight-bearing axis. By taking care of our knees, we can prevent potential injuries and maintain mobility as we grow older.
hellomyyoga: What Yoga asanas would you recommend for a healthy knee?
Vineeta: If you want to improve your knees' health through yoga, experts recommend incorporating standing Yoga postures into your practice. These asanas can help improve flexibility, strength, and overall joint health.
hellomyyoga: Is knee joint replacement the only solution? 
Vineeta: If you're dealing with knee issues you may be wondering if joint replacement surgery is your only option. The truth is, for those in the Late Grade III & Grade IV stages of the Kellgren & Lawrence system, knee joint replacement may be the best solution. However, for those in the earlier stages (Grades 0 to Early Grade III), conservative treatment can be effective.
Proactively managing Osteoarthritis in the Knee joint can prevent the condition from progressing and becoming irrevocable. Take charge of your joint health now, before it's too late. Don't wait until the damage is done; early intervention and management can help alleviate pain and improve function.
Read More from 'Chat On The Mat'