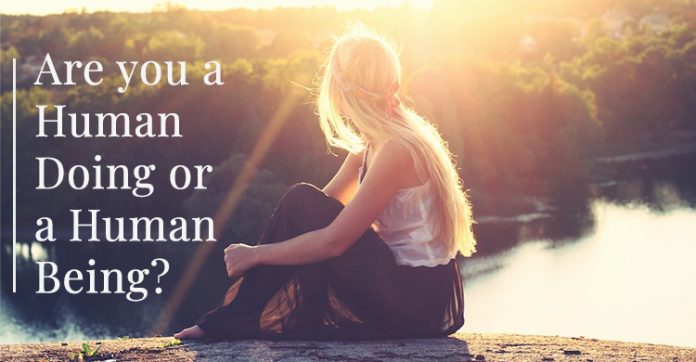 If we were to ask you, "Are you a human being?" What would your first response be?
"I logged into your site, and read this article. Of course, I am a human being and not a robot!" you would say.
Would it make sense for us to question whether or not you're really just a robot posing as a real person?
No.
So let us try asking the question another way.
"Are you a human being or human doing?"
Your mind may start wondering about this new category of Homo Sapiens.
Is there even such a thing as a human doing?
What is Human Doing?
Human doings are nothing but us: the humans getting morphed from "being" to "doing" things to be valued in our society (and to value ourselves).
We live in a society that worships all those who achieve. Growing up or living in today's world means being assaulted by messages telling us what it takes to earn our spot in society. For some, this could mean getting good grades. Other people might want success in their professional fields. While others might want to make sure they're accepted into elite schools- by trying too hard to fit these expectations, though, you might lose sight of who you really are. It will turn you from a human being to one who "does" only what is expected from you.
Our society has placed high importance on productivity, hard work, and output. This often leaves many people feeling accomplished when they know they've been working hard all day.
And even if you're not doing anything productive at all, as long as you're accomplishing something for yourself, it feels like you have value within society.
Suggested Read: HAPPINESS HACKS: 10 PROVEN TIPS ON HOW TO BE HAPPY IN LIFE
Characteristics of Human Doing
Take a moment to assess if you are a human doing. The points below highlight what the realm of human doing looks like!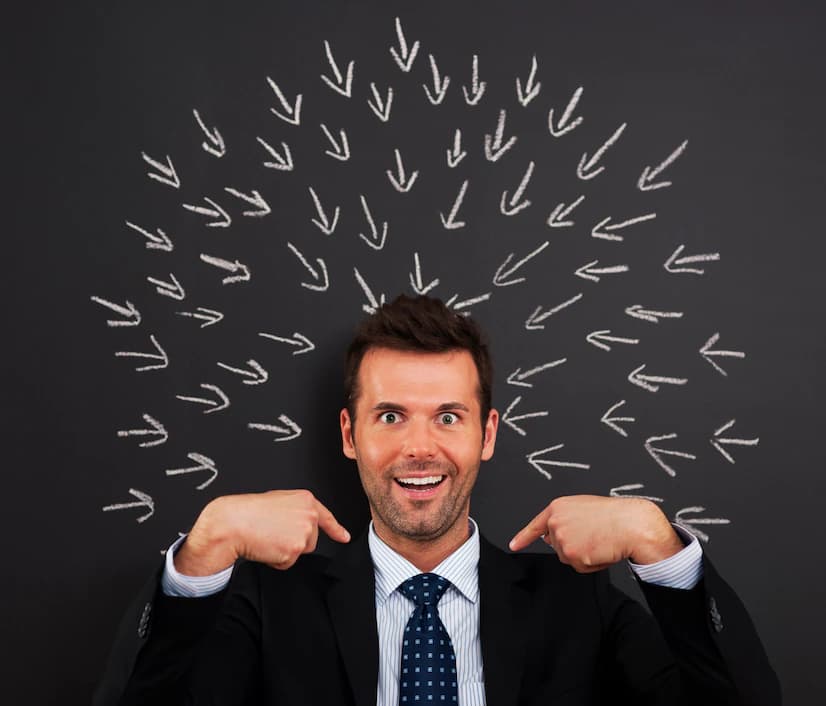 A space of perpetual motion where people are constantly going and doing things.
A self-absorbed drive towards success, accomplishments, and winning at all costs.
Life is measured through quantifiable adventure, acquiring knowledge, skills, and degrees, getting promoted at work, or achieving material success.
Doing everything for practical purposes. Having a mindset concerned about efficiency, profits, and effectiveness without regard for people or emotions.
Focused on tasks, problem-solving, and achieving goals with perfection.
A reductionist mindset is limited to the rational cause-and-effect type of thinking.
Spending too much time dwelling on the past or worrying about what will happen in the future; relying too heavily on sticking strictly with a certain plan.
All your time and energy are spent on completing your to-do list and reaching your objectives.
Living a life, that stems from the outside world of getting things done.
Trying to imitate others rather than creating your own path.
Suggested Read: 3 EFFECTIVE ALCOHOL REDUCTION TIPS TO MAKE DRINKING LESS MESSY
Move From Human Doing to Human Being
The only way to move from a human doing to a human being is by changing how you see human beings exactly!
Human beings believe their self-worth to be determined not by what they accomplish, but rather by the value of their character and attitude toward others. They are kinder and gentler, and this doesn't make them emotional fools.
Human beings achieve fulfillment when they are honest, conscientious, and accountable for their actions. They take the time to catch their inner purpose.
So, which one are you: Human Being or Human Doing?
There is a fine line between Being and Doing. And oftentimes, the mistake is going from one to the other without realizing what it means to be both. Doing will never satisfy us; because there's always something else that needs to be done or that we think of even after accomplishing whatever task was set before us.
In order to find peace, one must find this balance first. We'll never be satisfied if we don't give ourselves time to reflect on what it means to be alive simply; to BE before one can DO.
Read More: WHAT IS MANIFESTATION? MEANING, BENEFITS, EXAMPLES, TECHNIQUES, HOW TO MANIFEST?