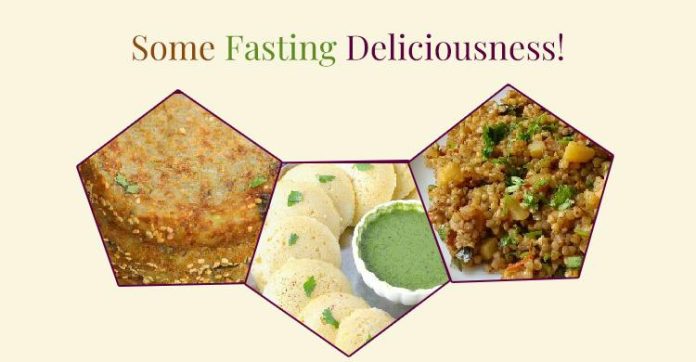 Navratri is that time of the year when goddess Durga's idols are adorned with bangles, flowers, and jeweled attire. It fills up the space with an aroma of pure desi ghee dishes and other food made from milk fat like paneer— all manner of tasty treats.
In this post, we have shared a special list of fasting food for Navratri that are sure to make your fasting experience easier and tastier. These recipes will make you want to keep going no matter how difficult fasting gets!
1. Sabudana Cheela
The number one recipe in the Navratri fasting food list is the Sabudana Cheela which is not only easy to cook, but also a tasty option.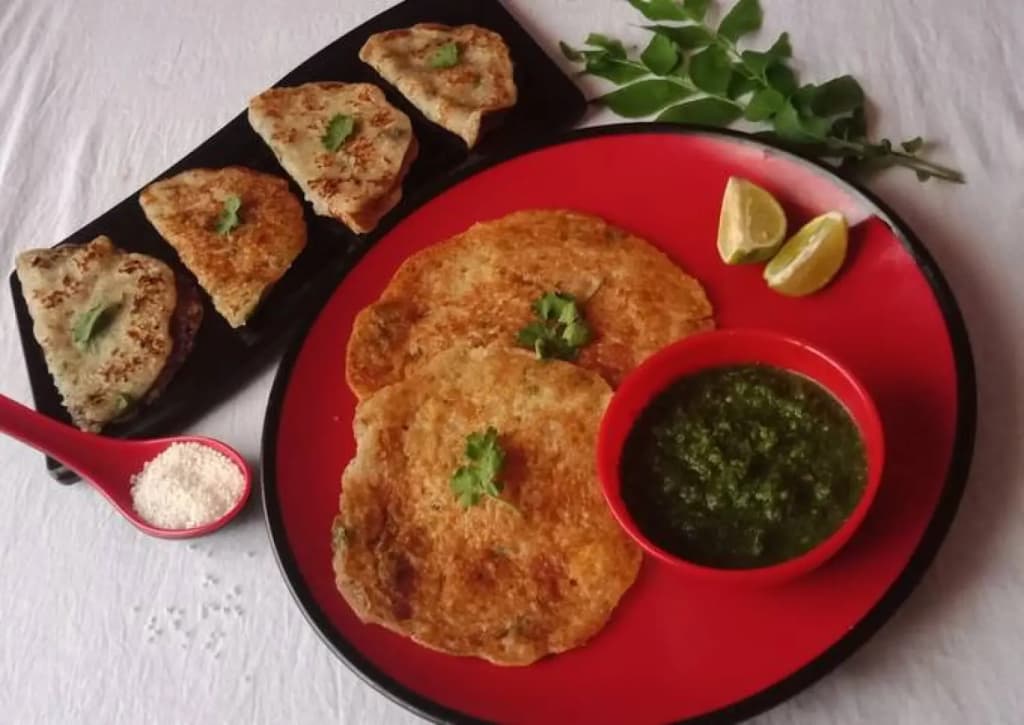 Take one cup of Sabudana (sago/tapioca pearls) in a large bowl.
Rinse with water three times or until the water runs clean.
Add 3⁄4 cup of water and let it sit for six hours covered. Drain and add to blender along with 1⁄2 cup water, potatoes, cumin, garlic, ginger paste, and pepper powder; blend to a smooth consistency adding liquid as needed.
Add remaining ingredients, including one teaspoon of oil (for the pan); mix together, then let sit for 10 minutes before cooking each Chilla individually over medium heat. Press gently when flipping them, so they don't break up during the cooking process.
Now, they're ready to serve with green chutney. It is the best food for fasting.
2. Aloo Sabzi Without Tomatoes
The second great option in the list of fasting food in Navratri is the Aloo Sabji without tomatoes.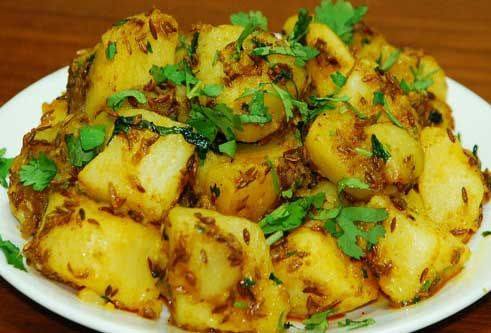 Here is how you can cook it within minutes:
Boil the potatoes until they are just tender, but not soft enough to turn into mush. Cube them into sizeable chunks.
Set aside while you heat some cooking oil or ghee in a pan, and toss in the cumin seeds once they start popping.
Add the minced green chilies and curry leaves after 30 seconds of cooking. Wait 1-2 minutes until they soften before adding the cubed potatoes.
Continue cooking this mixture until it starts turning golden brown on all sides. Toss in some salt (sendha namak) before transferring it all to a plate with some peanuts added on top before serving with fresh coriander (chopped greens) sprinkled over the dish right before serving.
Suggested Reading: Insights on Fasting and Yoga by Harshvardhan Jhaveri
3. Sama Rice Idli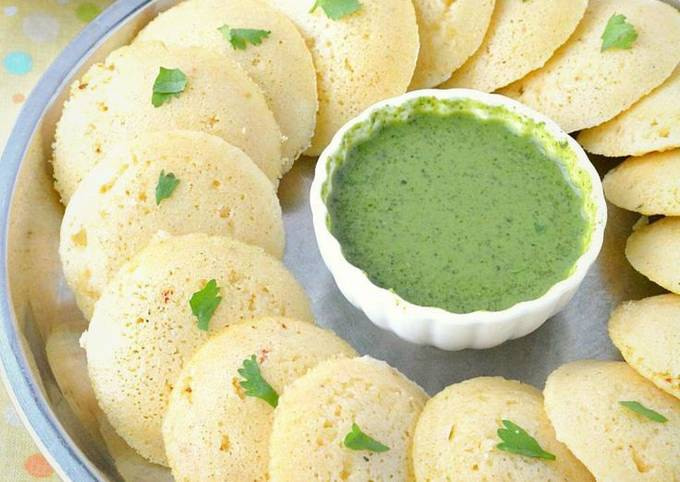 Samak rice or Sama is a rich source of fiber, protein, and many micronutrients, including zinc and iron. These are all very healthy for us. Let's go through this Navratri fasting food recipe.
Rinse sama rice or barnyard millet thoroughly under running water.
Transfer the grains to a bowl and cover with an equal amount of cold water; let it sit for two hours and Drain well.
Place all other ingredients (coconut, yogurt, lemon juice, carrots) in a food processor and pulse until the mixture is smooth. Add citric acid and ENO liquid mix to pulse a few more times just before pouring into greased steamer tray containers (like idli molds).
Cover trays with lids and set them on a rack in the covered pot so there will be at least one inch of boiling water below the tray level when it starts cooking. Cook for about ten minutes once you see steam coming up around the outside of the lid.
Take care not to overcook! Remove from steamer and serve warm with coconut chutney.
4. Sama Rice Uttapam
If you like Sama Rice recipes, then another option you must try is Sama Rice Uttapam. It is one of the tastiest Navratri fasting food items which you can cook easily.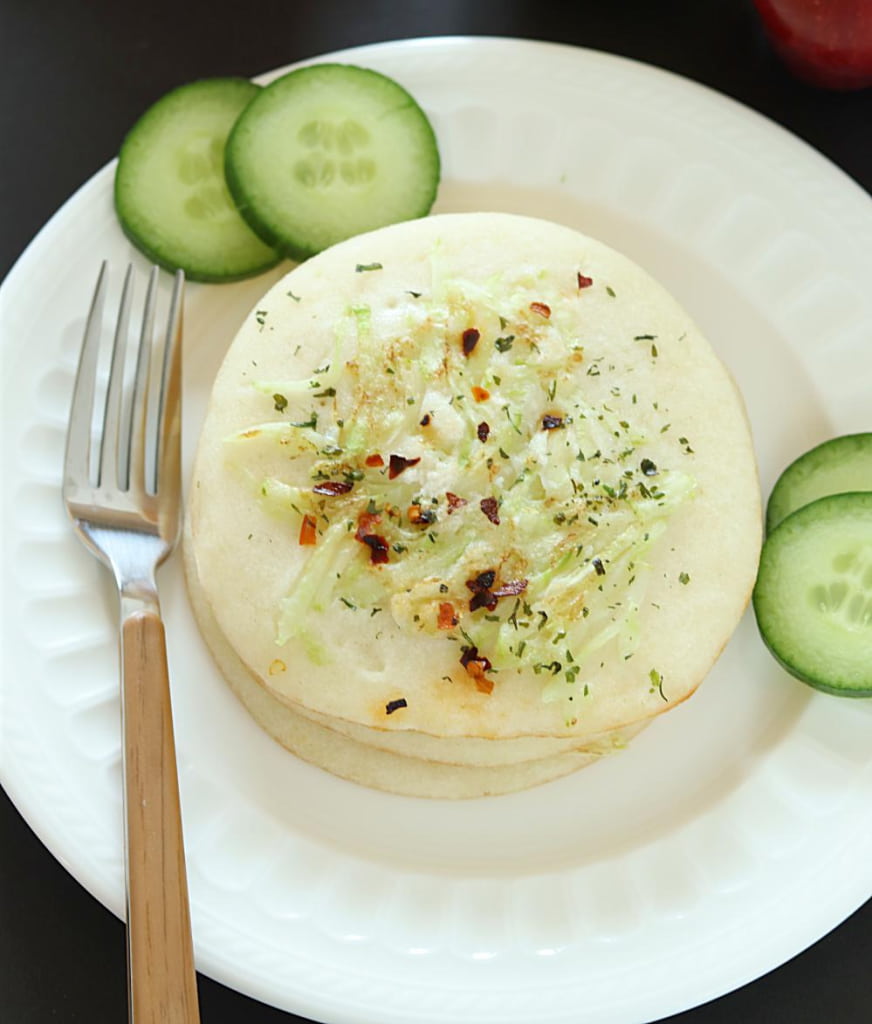 Wash and soak rice for 2-3 hours. Drain the water from it.
Grate the soaked chawal in a machine, preferably into a fine paste like the dosa batter.
Add cumin seeds, chopped chilies, coriander leaves, and salt to the batter. Mix well.
Heat up an oven-safe dish, pour an appropriate size ladle of batter and make small uttapams. Drizzle some oil over top and cover until cooked through.
Serve warm with aloo ki sabji or vrat ki green chutney.
Suggested Reading: What is Manifestation? Meaning, Benefits, Examples, Techniques, How to Manifest?
5. Kuttu Khichdi
Last on our Navratri fasting food list is the Kuttu Ki Khichdi. Also called buckwheat khichdi, it is an easy-to-digest gluten-free superfood. It is also rich in fiber, protein, Vitamin B, magnesium, and phosphorus.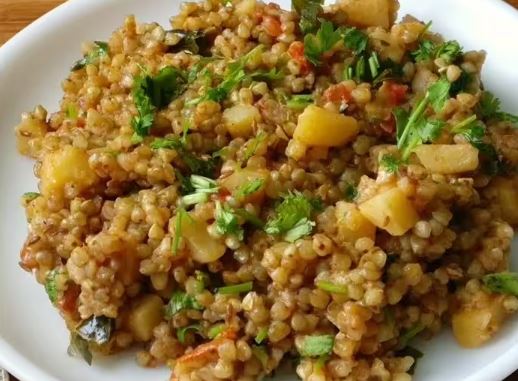 For this fasting food recipe, the kuttu daliya needs to be soaked for half an hour before cooking (or you could skip this step if you're in a hurry).
Fry some clarified butter with cumin seeds, crushed ginger, and green chilies until fragrant.
Add the mashed potatoes and allow them to cook together for a couple of minutes.
Next, drain off all of the liquid from the daliya before adding them back into the pan along with all of your aromatic spices. Then, fry them together again until they're lightly cooked.
Finish off by giving it an additional splash of lemon juice, just before serving!
Loved Our Navratri Fasting Food Recipes?
The wholesome and low-carb Navratri fasting food recipes in this list can replace anything that your body needs but can't have during fasting periods.
These recipes are all about easy, instant, guiltless, gluten-free, vegan dishes. So if you're craving a quick but flavourful dish that's light on the stomach then these recipes are just for you!
During fasting periods, certain grains and vegetables are not consumed, so alternate grains or veggies become staples in your diet. These ingredients make up some of the most popular items during vegetarian or vegan cooking; because they're nutritious and often low-carb.
Must Read: AHARA SAMSKSARA: ANCIENT FOOD PROCESSING IN AYURVEDA
Join the online yoga courses by hellomyyoga