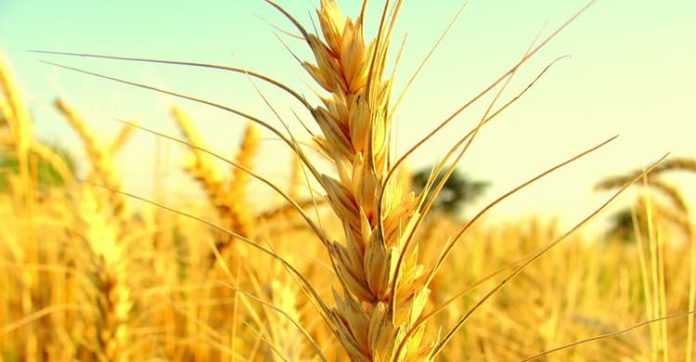 As the Eastern, Northern, and Southern harvest festivals arrive, we are reminded of the age-old proverb "As you sow, so shall you reap". Baisakhi, Bihu, Vishu, Poila Boishak, and Puthandu are all celebrations of the harvest season, yet we experience the spirit of harvest all year round.
Every day when we work hard to earn our paycheck, we experience a harvest. Similarly, when we make an investment in stocks or save our money in a savings account, we are sowing and reaping long-term rewards. We honor the spirit of harvest all year round in some way.
Relationship Between Harvesting Season & Human Life
It's easy to forget that the same process applies when it comes to cultivating a spiritual harvest. Just like sowing a crop and waiting to reap the fruits of your labor, spiritual harvesting requires the same commitment.
Yet, many of us find ourselves scratching our heads in confusion, wondering why our hopes of a spiritual harvest don't seem to manifest.
You've sowed and prayed, yet nothing seems to come of it – like a canary in the coal mine, you may find yourself in a state of dismay, questioning if there is more to this process than meets the eye.
The answer is a definitive yes! When it comes to personal and spiritual growth it can take an extended time to finally see the seeds of your labor come to fruition.
Also read: Nature: A Home for True Happiness
What Does Harvesting Symbolize in Life?
Every day of our lives serves as a reminder that we are continuously reaping the rewards of our labors. The act of harvesting, along with what it symbolizes, is a significant reward earned after the hard work and dedication that goes into sowing, irrigating, and safeguarding valuable seeds.
These seeds can be anything given by us, be it money, time, resources, faith, love, or even hope. Every single deed we do and thought we have is ultimately a seed that will bless us with a harvest at the right moment.
Our lives are a reminder that whatever we focus on, whether it be our physical health or our relationships, we will eventually have the chance to harvest the fruits of our efforts.
People often incorrectly believe it's enough to sow a seed and let God take care of the rest. What they don't realize is that there's an equally vital part we play in the process. Sowing the seed is just the beginning, and while Nature gives us rewards, we still have to take action to water, fertilize, and safeguard our seeds from weeds.
It's natural to believe that all we need to do to create the life we want is to sow the seed. But it's only when we nurture our thoughts with positivity that we can create a life of true happiness.
Also read: How to Stop Worrying and Start Living?
Don't Give Up!
Are you feeling discouraged because your harvest hasn't come in yet?
Don't give up!
Your harvest will come when the time is right. Just keep doing what you need to do and have faith that a great outcome is waiting for you. Whether it's a financial blessing, a restored relationship, or renewed health, the right season will arrive and you will reap what you have sown.
Our efforts will be rewarded with a blessing if we don't give up. As we wait for our harvest, let's remember that how we wait is just as important as what we sow. Just like that old saying:
"Your harvest is determined by what you do while you're waiting for it."
Hang in there and trust the process!
Join the online yoga courses by hellomyyoga
Conlusion
In conclusion, harvest season has a deep connection to all aspects of human life. Our actions will always come back to us one way or another, whether it is a natural harvest or some kind of life experience. Being mindful of this natural cycle and living consciously is the key to a successful, fulfilling life.